"It's a good time to look at the evolution of cinema and also queer cinema," says programming director Kat Setzer.
Content of the article
Charlie Boudreau and Kat Setzer don't like to brag, but did not hesitate to pontificate on the importance of the 35th edition of image+nation.
Content of the article
Montreal's annual film celebration of LGBTQ2+ and "queer culture" continues its reign as Canada's longest-running film festival, and event organizers have to admit it feels good.
Content of the article
"People like to make a big deal out of birthdays, but it's pretty big — three and a half decades," programming director Setzer said. "It's a good time to spend some time reflecting on what the festival was like in its early days and where we are now, looking at the evolution of cinema and also queer cinema."
"To see it pass and be part of its evolution is important," acknowledged the director of the festival, Boudreau. "Not just to showcase movies, but to make movies matter. (This year we are raising) voices that are under attack, such as Ukraine and Iran. It is important that we are able to do this.
Content of the article
"And what Kat said is true – we went from (showing films on) VHS to (showing films that screened at) the Oscars, Cannes and Berlin (film festivals). It's a trajectory exciting to watch. It's been an incredible privilege to have been a part of this and to have seen voices (in queer cinema) moving more towards authenticity and self-representation.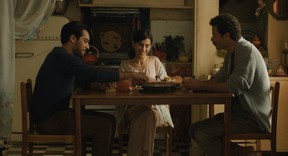 Among this year's highlights was Maryam Touzani's Blue Caftan, Morocco's official entry into the Oscars category for best international feature film, in which a tailor takes care of his sick wife while lusting after his young apprentice.
Saim Sadiq's Joyland, which won the Jury Prize at Cannes this year and is Pakistan's entry for the Oscars for Best International Film, follows a young married man who joins an erotic dance troupe and falls in love with a trans performer.
Content of the article
And Aly Muritiba's Private Desert, Brazil's entry for Best International Film, follows a young man on a journey across the country to meet his lover online, who is suddenly playing hard-to-get.
Then there's the festival's closing film, Hannes Pór Halldórsson's big-budget crime comedy Secret Cop.
"It just brings me joy," Setzer said. "It's Diehard with a burlesque comic side. It's extremely intelligent and Icelandic.
Also noteworthy are some Canadian coming-of-age tales: You Can Live Forever by Montrealers Sarah Watts and Mark Slutsky, about a teenage girl's sexual awakening in a community of Jehovah's Witnesses in Saguenay in the early 1990s ; and Jason Karman's Asian-Canadian family/high school drama Golden Delicious.
Content of the article
This festival is well supplied with documentaries, with Esther Newton Made Me Gay by Jean Carlomusto, on the influential cultural anthropologist; Loving Highsmith by Eva Vitija, about Carol author Patricia Highsmith; and My Name is Andrea by Pratibha Parmar, portraying feminist writer Andrea Dworkin.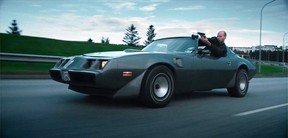 As usual, the festival offers several programs of short films, including the famous sessions Queerment Québec and Made in Canada, as well as an explicit program called Iranian Shorts and another, Queer Fighters, devoted to stories from Ukraine.
Many film festivals have moved to the virtual realm over the past couple of years, due to the COVID-19 pandemic, but most of them have ditched everything to return to in-person screenings. Exceptionally, image+nation is maintaining a hybrid format this year, with some films only available for viewing in person, others only online and some available in both formats.
Content of the article
"It's been my dream for years," Boudreau said. "We use the Internet for good. It's a matter of accessibility. These films are made to be seen. These stories are made to be shared. We therefore keep the hybrid format. It really democratizes the reception of films and people's ability to access our films.
"So more people can see those important stories," Setzer added. "It's the mandate of our organization, that people can see each other."
IN ONE LOOK : The 35th image+nation film festival takes place from 17 to 27 November. For tickets and information, visit image-nation.org
Dunlevy: The 25th RIDM festival asks 'What is documentary in 2022?'

Quebec film Chien blanc explores the boundary between white covenant and white privilege

Study: 43% of LGBTQ+ students in Quebec say they face a hostile school environment